What is the future of shopping malls?
21. February 2018
Realfiction
Changing demographics and a rise in ecommerce are characteristics in present-day society, threatening traditional shopping malls. Experience design and technology are the key ingredients for the successful future of offline shopping.
Teenagers and tumbleweed, howling winds, and closed storefronts. This is the shopping mall nightmare. Waking up to a new reality of ecommerce, an aging customer base and a tech savvy new generation, mall operators who have not embraced technology are in for a nasty surprise.
Retail-focused shopping malls once had a clear edge. They were convenient; with their endless parking and a huge variety of shops they had it all. But nowadays ecommerce has put a dent in this advantage with its ubiquitous nature and 24/7 hours of operation 365 days a year. For no-frills offline retailers' convenience alone is no longer a selling point and price is certainly neither. Customers happening to visit one of these traditional stores have little reason to stay and will likely just make the purchase online from their mobile devices.
With the emergence of smartphones, same day delivery, and one-click ordering it should come as no surprise that ecommerce is threatening traditional retail. This has not only resulted in tangible shifts in purchasing behaviour, but has forced traditional retailers and mall operators to reconsider their role in the marketplace. But fear not, all is not lost.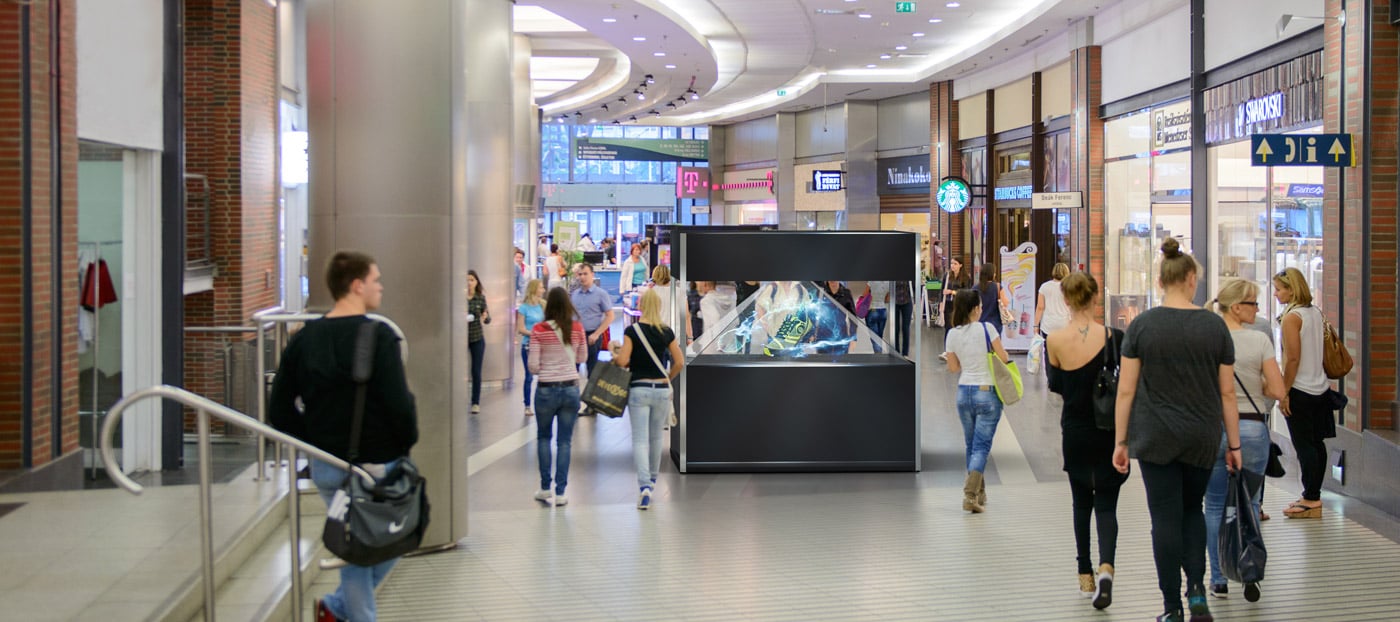 Changing demographics and higher consumer expectations create opportunity for those willing to embrace it
Across the globe a continuing urbanization is changing the demographics of yesterday. The growing middle class in South America and Asia don't look to the suburbs for the future, but the city. They expect public spaces, entertainment, jobs and shopping to be within a tight radius. According to a new study by GlobalData, in the UK alone, at least 4 in 10 people have visited a large shopping mall (so-called 'supermall') within the 12 last month, driven by the variety of retail, food services and experience offers available.
As cities grow ever larger and people are living in yet smaller spaces, public space is becoming more precious. Certain shopping malls are becoming a common public space and a safe haven away from traffic, weather and crime. Mall operators that can bring forth a sense of adventure and a welcoming atmosphere find their shopping malls becoming public spaces to shop, relax, and socialize with friends and family.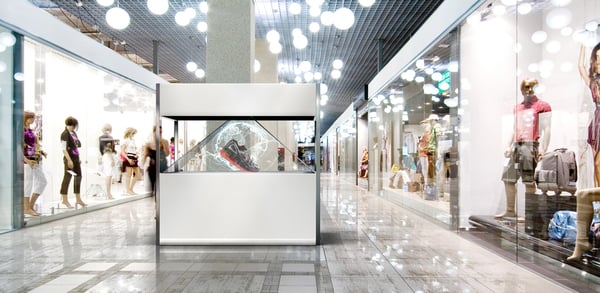 Designing novel customer experiences aided by technology drives engagement and revenue
In a report on the future of shopping malls the McKinsey group found that when consumers visit malls, they are looking for experiences that go well beyond traditional shopping. When that's said the report also concludes that retailers are still a driving force and key to the mall's economy.
Thinking about shopping malls as public spaces where people congregate not only to shop, but so much more, experience design becomes the most important strategy for retailers and shopping mall operators alike. It's their responsibility to add a sense novelty to the experience and there is ample opportunity for malls to decrease customer pain points while simultaneously creating delight. Delighted and engaged customers results in more time spent. And that means more money earned.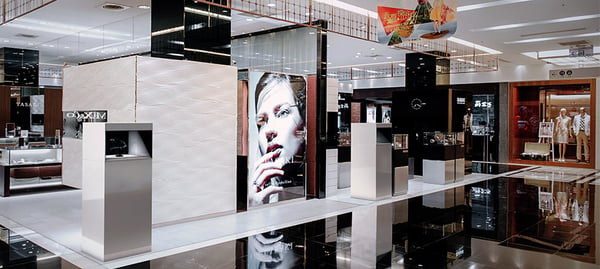 Digital initiatives are needed across the organization and by utilizing technologies that engage visitors both before, during, and after visits, customers become delighted and will more than likely come back for more.
Catering for customers before and after visits extends your relationship. One way to stay connected is by delivering captivating and educational content that will keep visitors engaged with your brand. Spreading the news using social media channels, apps and newsletters you have multiple ways to let your customers know about new tenants, events, and initiatives.
Okay, but what are my options?
A way to engage visitors during their visit could be holographic displays used as an installation to promote campaigns or activities at the mall, or a as an advertising beacon for tenants. Holographic displays are by far more attention grabbing than TV screens and aside from delivering eye catching 3D-effect without the use of special glasses, holographic displays convey a rich message that leaves a unique and lasting impression that cannot be found online.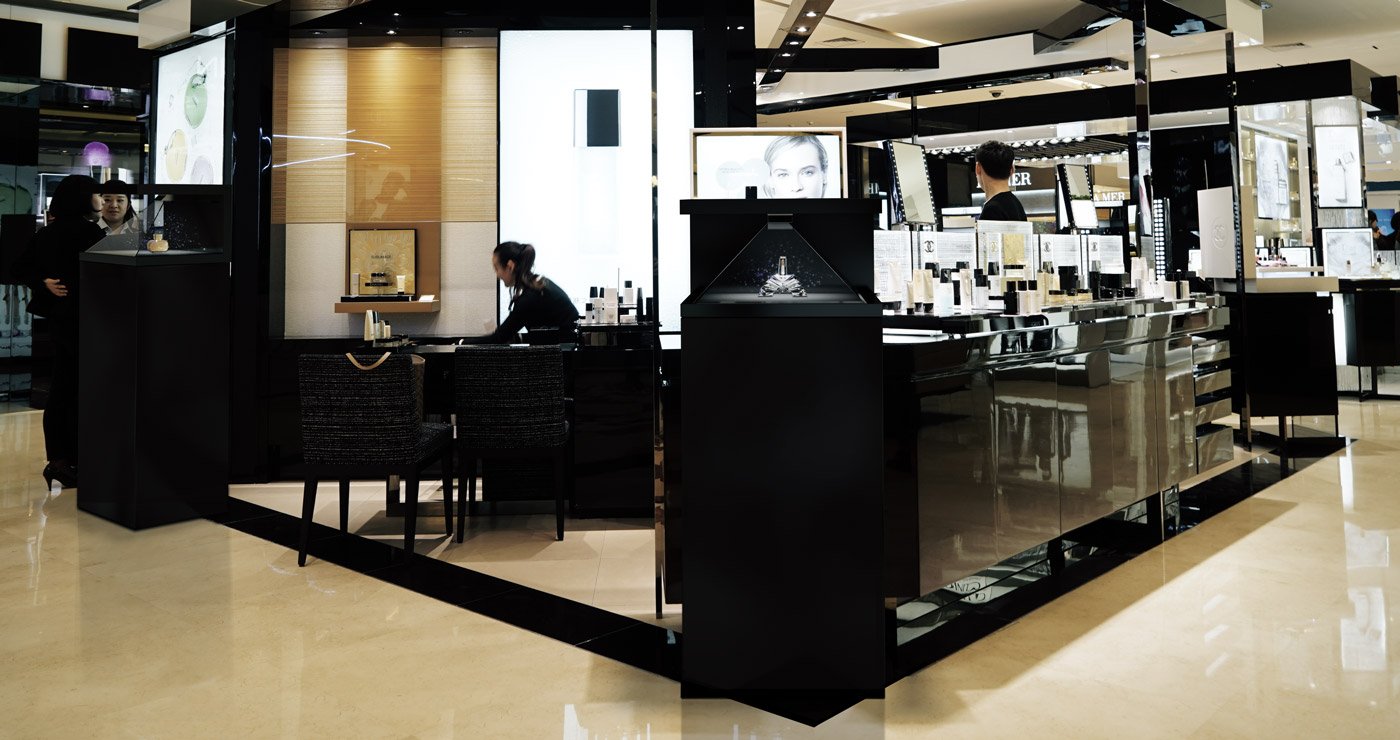 To compete with ecommerce shopping malls and retailers must consider what experiences they can provide that cannot be found online and will give visitors an exceptional experience that make them want to return again and bring their friends.
The world of retail is changing dramatically, but the mall still can have a central role in urban and suburban societies. Mall operators must envision themselves no longer as real estate brokers, selling convenient solutions for retailers, but instead as experience designers. So, say goodbye to convenience as you most important selling point and a warm welcome to technology-driven experience design.